SPEED RACER
Join us for the 2nd Edition of Speed Racer, an adrenaline packed day of fun in the sun.
About this event
Quien: Windsurfers, Windfoilers, WingFoilers
Cuando: sabado 16 de julio de 2022 desde la 10:00 am hasta las 5:00 pm
Donde: Los Molinos, Puntas Las Marias Beach
Ven y participan en este evento informal entre amistades. El curso para esta actividad incluyen 3 boyas ubicados en un curso de 1/4 milla. El curso es completamente sotavento, diseñado para aculmular una velocidad maxima y aumentar tu adrenalina! Debes anticipar cumplir 3 jibes para terminar el curso. Luego invitamos todos los participantes para una parilla de hot dogs. No pierdes este día para encontrar con amigos de la comunidad de vela.
Vamos a tener varias salidas por clasificacion. Se repiten en el orden indicado abajo:
1. Windsurfers
2. Windfoilers
3. Wingfoilers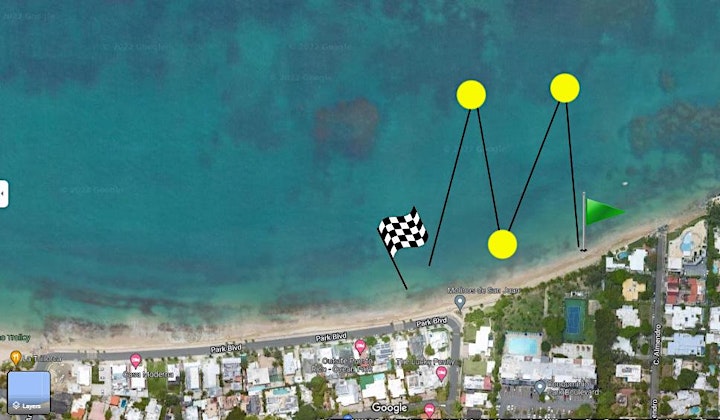 Quienes Somos
The Federacion de Windsurfing de Puerto Rico is a non-profit sports club registered with the Department of State.
Scoring Guidelines:
Speed Racer is an action-pack day of slalom sailing. Our course is designed for maximum enjoyment and speed. We place 3 buoys and a finish link in a downward course. Each leg of the course is a quarter mile, with the entire course only being 1 mile. Expect to do 1 jibe in open water, and 1 jibe close to shore. The final stretch is a quarter mile drag race with friends with a thrilling race to the finish line.
Scoring for Speed Racer
Speed Racer is a timed event. Scoring will be based on the shortest time to complete the course.
Quieres saber cuando es el proxímo evento de Windsurf? Inscribeté para recibir más información de clases, eventos, equipo, y más.